The Sonatina for violin and piano op. 35a has turned 50 years old!


For the anniversary, the editions for violin, viola and violoncello have been reviewed, corrected and reprinted. As new publications, the versions for alto and tenor saxophone created by the composer himself are now available:
Sonatina for Alto Saxophone and Piano op. 35d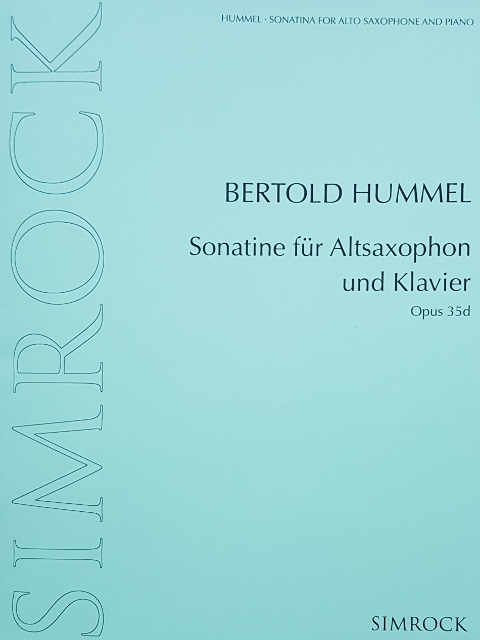 Sonatina for Tenor Saxophone and Piano op. 35e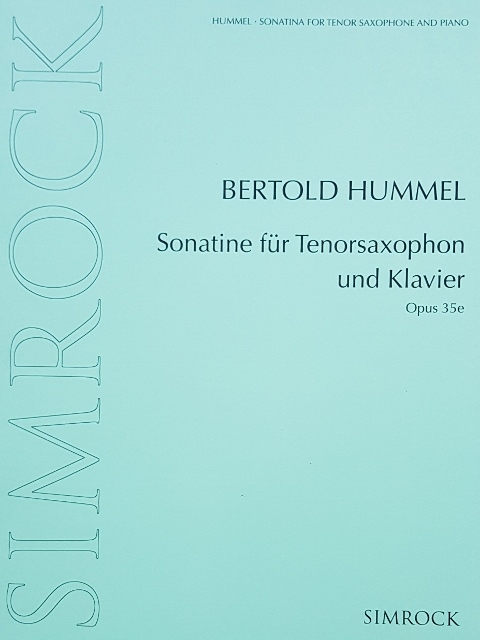 Fantasia bucolica for Viola and Chamber Orchestra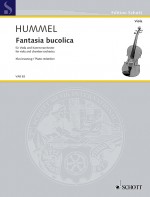 Motet after Vincent van Gogh for female choir a cappella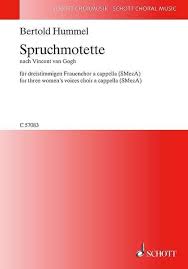 Romance for Flute and Piano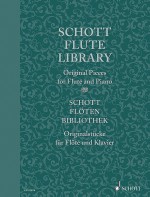 Schott Flute Library Original pieces for flute and piano
Vocalise for Oboe and Piano (Organ)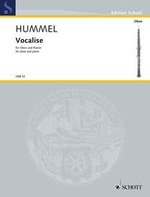 Vocalise for Clarinet or Soprano Saxophone and Piano (Organ)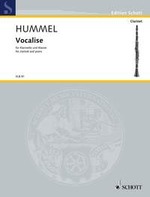 Vocalise for Alto Saxophone and Piano (Organ)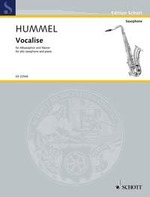 Vocalise for Voice and Piano (Organ)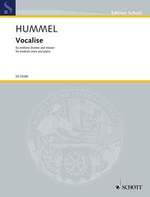 Ave Maria for Voice and Organ (Piano) or String Quartet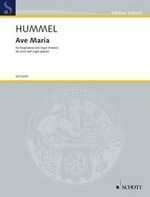 Waltz for Inken for Strings and Piano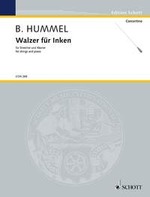 Tripartita for Winds and Timpani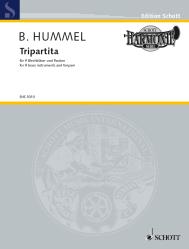 Revelation of New Life - Advent Cantata for Alto solo, mixed choir and chamber orchestra (in English!)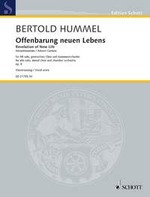 Fantasia for Flute solo - Corrected New Edition by Henrik Wiese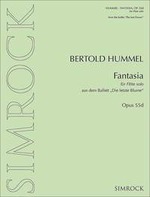 Scherzo for bassoon and chamber orchestra op. 13e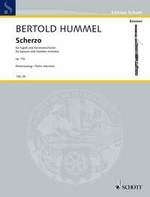 Glory to God for mixed choir a cappella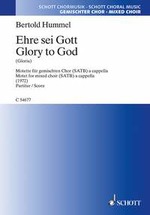 11 Haiku for mixed choir and Vibraphone op. 41b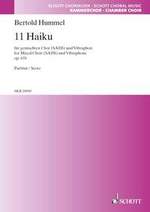 Duettino for Vibraphone (+ Cymbals) and Piano op. 82b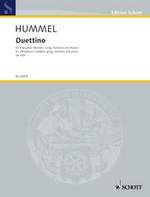 Bertold Hummel: Concertino for Bassoon and Strings op. 27b
Bertold Hummel: Elegy for Viola and Piano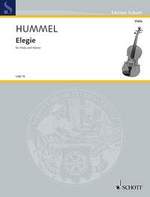 Bertold Hummel: Poem for Violoncello and Strings, op. 80
Bertold Hummel: Concert Overture for Chamber Orchestra, op. 13c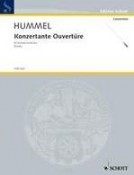 Missa brevis (without Credo) for Soprano and Alto Voices with Organ, op. 18c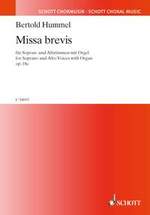 Bertold Hummel: Fantasia gregoriana for large orchestra op. 65
Bertold Hummel: Simply child's play - a concert for strings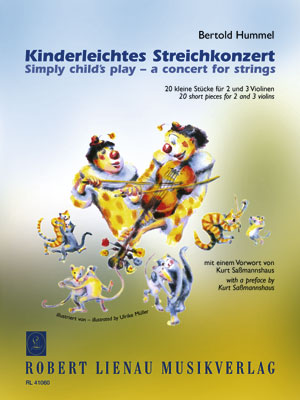 20 short pieces for 2 and 3 violins with a preface by Kurt Sassmannshaus.